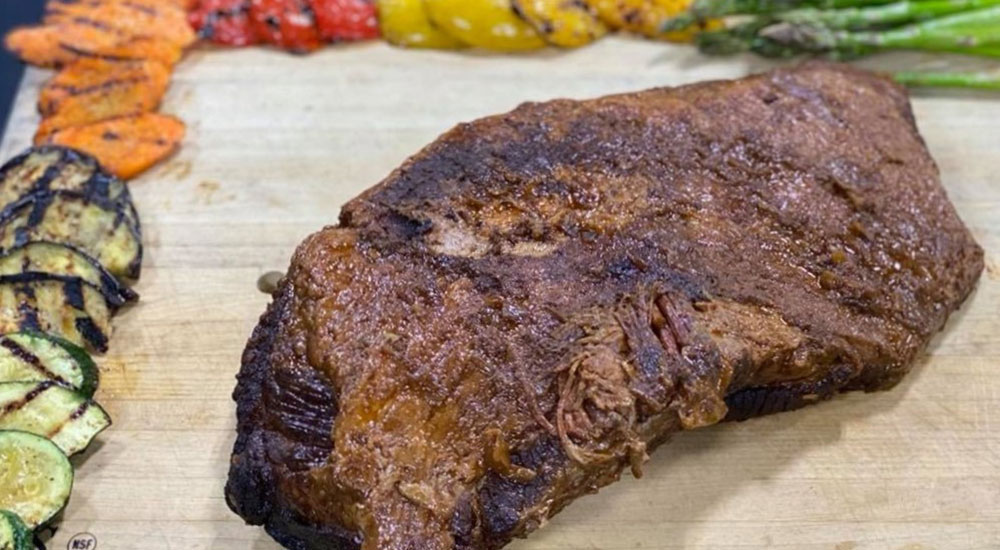 Shanah Tovah: Celebrate Rosh Hashanah with Exquisite Catering
Rosh Hashanah is quickly approaching, and what better way to celebrate than with Exquisite Catering by Robert? Ring in the Jewish New Year with North Miami's Top Caterer, so you can focus on celebrating with loved ones and leave the stress and prep to the pros!
We have everything you need to host the perfect Rosh Hashanah gathering. Our mouth-watering beef brisket,  slow-cooked for 8-hours with pan gravy and caramelized onions, would be the ideal main course for your meal. Served with roasted red potatoes, sauteed green beans, salad, and fresh rolls, this classic menu staple item is sure to be a crowd favorite.
Alternative options can be found throughout our exquisite catering menu selections, such as our delightful chicken dishes and fresh fish, to name a few. No matter what you prefer, we are sure to create a wonderful Rosh Hashanah menu for you and your guests.
Don't forget to make this holiday as sweet as can be with our decadent desserts. Our exquisite dessert menu features customer favorites such as freshly baked cookies, macaroons, rum balls, and more. Your meal won't be complete without these tasty treats.
Often referred to as the best catering Miami has to offer, we maintain that title by treating each client with care and consideration. We offer both kosher style and non-kosher catering and menu options so that everyone at the table is comfortable and content.
Our staff is here to plan, prepare, and serve the perfect meal to you and your guests. Meals come with pre-wrapped utensils, napkins, and drinks as needed, making hosting easier than ever. Choose from pick-up or delivery and sit back as your home is filled with delicious luxury catering.
The exquisite selection is sure to make your new year a cherished occasion! Contact Exquisite Catering today to place your order. Give us a call at 305-622-FOOD (3663), fill out an order form on our site, or email us at info@exquisitecatering.com.