LET EXQUISITE PREPARE ROSH HASHANAH DINNER FOR YOU AND YOUR FAMILY!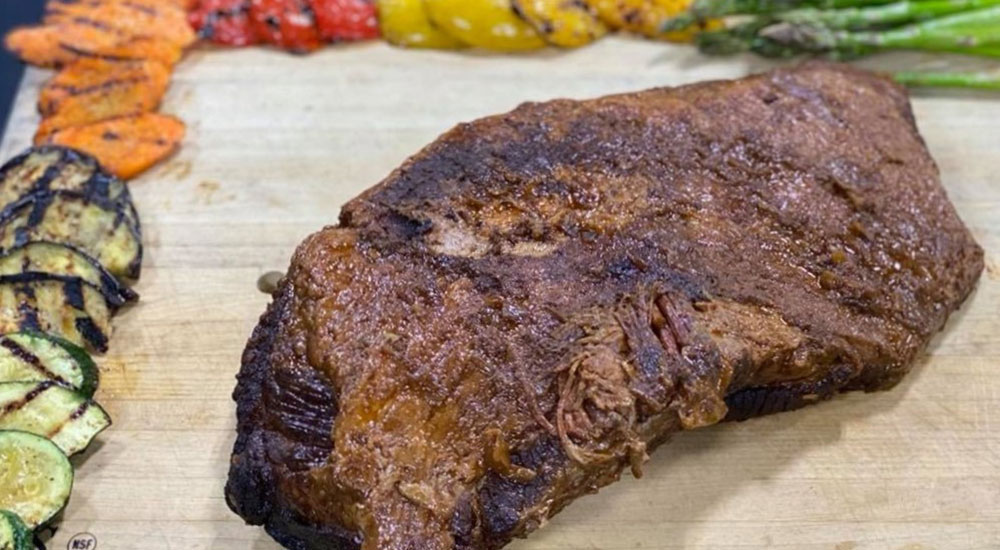 EXQUISITE ROSH HASHANAH MENU 2021
$239 + TAX & DELIVERY FEE
FEEDS 6-8 GUESTS
ORDERS SHOULD BE PLACED BY SEPTEMBER 3, 2021 TO CONFIRM AVAILABILITY!
DELIVERY HOURS: 12PM-6PM
Garden Salad with Balsamic
Vinaigrette Dressing
Potato Latkes with Sour Cream and
Apple Sauce
Homemade Matzo Ball Soup
8-HOUR SLOW COOKED BRISKET OF BEEF (Served with Pan Gravy & Caramelized Onions)
FRESH WHOLE ROASTED CHICKEN
PARSLEY POTATOES
SAUTEED GREEN BEANS
HONEY CARROTS
$239 + Tax & Delivery Fee
Meal includes Bottled Water & Paper Goods.