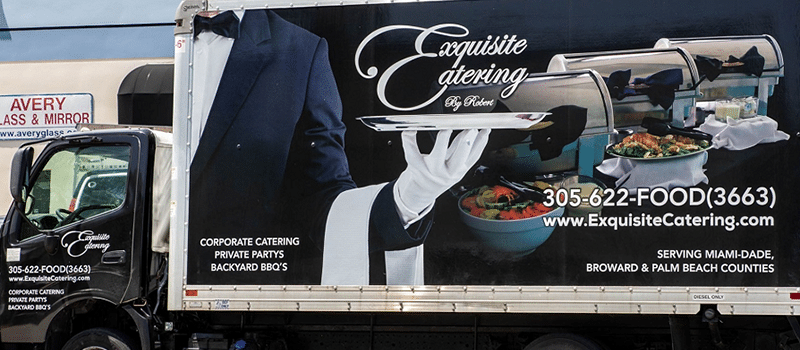 Offering New Family Meal Packages Delivered Hot to Your Home
Exquisite Catering by Robert announces a new service preparing and delivering hot dinner packages to homes in Miami-Dade and Broward Counties.  The popular luxury events and corporate catering company launched its Family Meal Special this week that feeds up to five people.  Consumers have a choice from seven different menu options:  A Rotisserie Chicken Station, Italian Feast, Caribbean Festival, Cuban Combination, Arroz Con Pollo, Ultimate Italian and Dad's Meatloaf.
Exquisite Catering typically serves larger parties at special events or in corporate settings, but most of those gatherings have been canceled due to the COVID-19 spread.
"I fully expect we'll be back to normal operations at some point, but the current situation has provided us an opportunity to try something different and help people eliminate the stress of figuring out what to plan for dinner each night," said Robert Egert, owner and founder of Exquisite Catering. "We want to provide some classic comfort food at a time when people need comfort."
Each meal package costs $59.99 plus tax, or approximately $12 per person.  The meals all come with salad, rolls, bottled water and paper goods.   Exquisite is encouraging people to place orders a day before delivery, if possible, but if not, orders will be taken up to 1pm the day of.
Anyone who would like to place an order can do so by calling 305-622-FOOD (3663) or by sending an email to info@exquisitecatering.com seven days a week. They can also visit www.exquisitecatering.com.