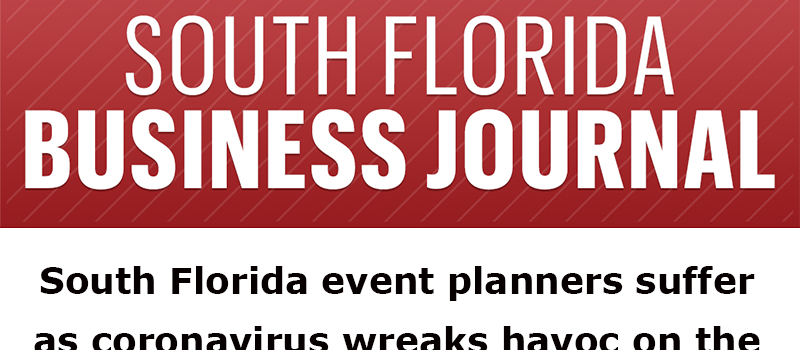 South Florida event planners suffer as coronavirus wreaks havoc on the industry
Deidre Everdij, owner of Dania Beach-based corporate event planner COTC Events, said she hasn't seen mass cancellations and postponements in her 23 years in the business like she has the past three weeks.
South Florida event planners are familiar with hurricane-related cancellations, and she's navigated her way through outbreaks like the Zika virus and H1N1, which rocked the industry short-term.
But the novel coronavirus, formally called COVID-19, is on a different level.
Almost every corporate event she had planned from March and April has been canceled or postponed. She won't book events for April and  May, as she doesn't expect events in those months to draw large enough attendance to be worth it for her or her clients.
Realistically, she's looking at the fourth quarter of this year before things get back to normal, Everdij said.
"It's really just a mass wait-it-out mindset for corporations," she said. She's had to lay off some staff and cut hours, she said, but didn't specify how many she had laid off.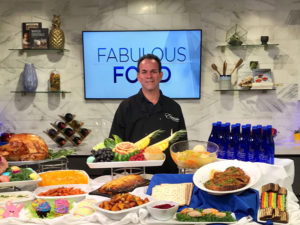 Robert Egert, CEO of Exquisite Catering by Robert in North Miami, agreed that corporate event booking is at a standstill. Fortune 500 companies he provides catering for are pulling out of major events left and right.
His company was set to cater for a 450-person gala on Wednesday that's been postponed indefinitely and might never be rescheduled. A corporate luncheon for more than 500 employees set for this month was pushed back to October, and today he received a call where the company said it will host the event March of next year, essentially canceling the yearly luncheon for 2020 altogether.
Egert said he had saved up money emergencies like this one, and expects business to begin to be back on track in six to eight weeks. So, as not to upset clients and ruin longstanding relationships, he's not implementing cancellation fees or pushing for postponements.
"I'm taking it on the chin, moving forward and hopefully better days are ahead," he said. "You can never really plan on what it's going to be, but you have to plan on something going on. Something is always going to go wrong."
Exquisite Catering has business interruption insurance, Egert said, but that only applies to natural disasters that completely halt business for more than 72 hours. It's his understanding that the insurance will not cover business lost due to the outbreak that's affected more than 127,000 worldwide, including eight in South Florida.
Corporate related events have taken a hit, but social gatherings like weddings and bar mitzvah parties are carrying on as expected thus far, he added.
But as corporations cancel events in the region, virtual meetings and events could be a business opportunity for some. Andy McNeill, CEO of American Meetings Inc. (AMI) in Fort Lauderdale, said he's increased marketing of his company's virtual capabilities.
"A lot of meetings have a virtual component now, so it's more about the mental shift," he said. "In my opinion, you can take pretty much any meeting virtual."
Historically, nationwide events like the start of the Great Recession and 9/11 have caused upticks in clients' interest in virtual meetings. They've been ways for him to introduce this tech, and some companies stick with it, even after the catalyst event has passed. But some aspects of in-person events, like networking, are not easily replicated online, so it's often not the be-all-end-all for companies.
For businesses thinking of canceling an event, McNeill advises to look first to postpone the event. Venues are more flexible to postponement, and companies likely won't be forced to pay a cancellation or rescheduling fee if they negotiate for a new date, he said.