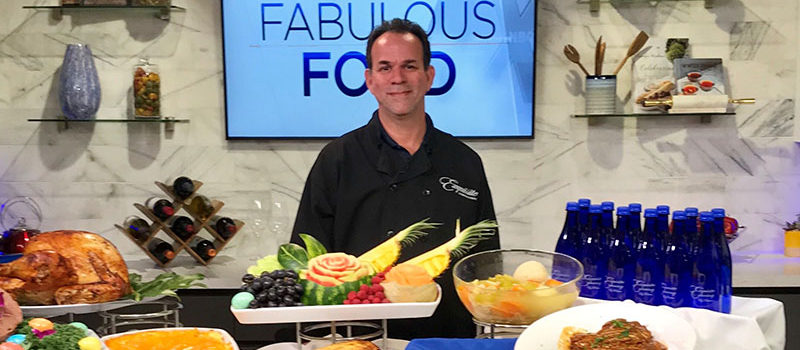 Planning your Passover Seder
Planning a Passover menu can be a challenge! Whether it's for a small group or a large crowd, challenges exist in both situations.  Here at Exquisite Catering by Robert, you can order everything from Passover friendly desserts to a whole Seder dinner to be delivered in time for your meal. We have a specialty bakery that can provide desserts such as chocolate covered matzah, coconut macaroons, chocolate mousse and flourless chocolate cake to name a few.
To assist you in ordering your Passover or Seder meals, here are a few tips to consider:
Make sure you are planning on enough food to serve your guests. One way of doing so is to discuss the event with us in detail, so we can manage the menu with you, whether it's for ten or 40 or 400.
Timing is everything! Build in enough time for the delivery and set up, as well as enough planning time to call in your order.
If you or your guests have food allergies or issues, remember to discuss these with us so we can offer alternatives to the menu.
If you require kosher food, please let us know so that the food is prepared appropriately.
We offer both non-kosher and kosher-style catering. We partner with a provider that is Kosher-style and have a separate Kosher style kitchen, to ensure that our loyal clients have all requirements and needs met for their Holiday gatherings.
Need a corporate event catered?  We are committed to helping our clients plan the perfect event. We offer gourmet food for any occasion with professional service and attention to detail. Whether it's an intimate dinner, backyard barbecue, corporate lunch, wedding or bar mitzvah, our skilled catering team is ready to make sure that everything goes smoothly.
If you can imagine it, we can create it! We can provide servers, bartenders and other event services so you can spend quality time with your family and friends.