Inside South Florida: Super Bowl Catering Brought To You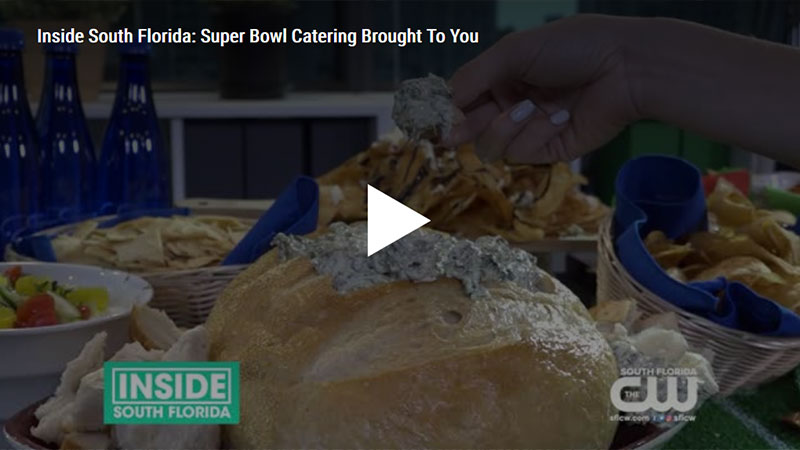 Inside South Florida: Super Bowl Catering Brought To You.
Whether you're a die-hard football fanatic or a casual bystander, everyone enjoys the monster food spread that many Super Bowl parties provide. And if you're hosting a Super Bowl party, but don't have the time to cook, don't worry Robert Egert from Exquisite Catering & Events, has you covered!
"You can't have a Super Bowl party without wings! We did them the traditional way which is a buffalo wing and a traditional jerk chicken wing. We have some pulled pork tacos with a cilantro aioli, your traditional pigs in a blanket with deli mustard on top, St. Louis style barbecue baby back ribs, traditional dips and more," said Egert.
If you're like 50% of the population and you're trying to eat better, Robert says they provide healthy options and accommodate to dietary restrictions as well– you just need to let them know.
"We have vegetable skewers, salad options, grilled portobello mushrooms sliders with cauliflower on top and so much more," said Egert.
Exquisite Catering offers boutique-style and event planning for all your special events from bridal showers, weddings, bar mitzvahs, galas and more.